HMU International Relations Office
Supporting international research and facilitating partnerships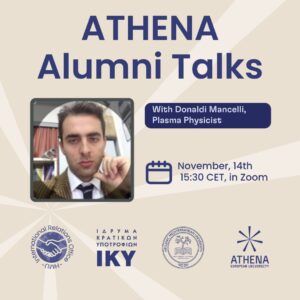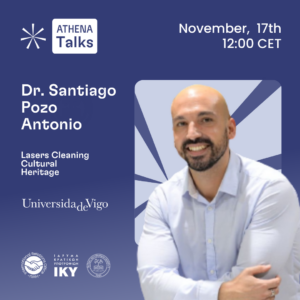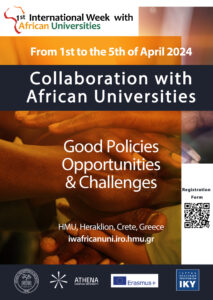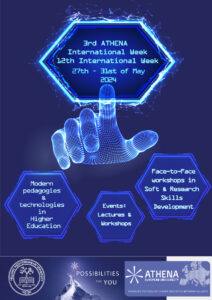 An Intro to Hellenic Mediterranean University
The Hellenic Mediterranean University (HMU) was established in 2019 as a continuation and upgrade of the ex-Technological Educational Institute of Crete. The University has been transformed from an Applied Sciences University to a Research University (the law allows the HMU to offer Ph.D. degrees). The HMU has campuses all over Crete, with the main campus being based in Heraklion. It contains five schools with 11 Departments. More particular the five Schools and the 11 functioning Departments of HMU are (1) School of Health Sciences: Department of Social Work, Nursing Department. (2) School of Management and Finance Sciences: Department of Business Administration & Tourism, Department of Accounting & Finance and Department of Business Administration. (3) School of Engineering: Department of Electronic Engineering, Department of Mechanical Engineering, Department of Electrical & Computer Engineering. (4) School Of Music & Optoacoustic Technologies: Department of Music Technologies & Acoustics. (5) School of Agriculture:  Department of Agriculture.
On top of the undergraduate programs, HMU contains/offers 15 Postgraduate degrees (MSc)
Research in HMU is supported and hosted in our newly established research center where all HMU research teams belong two one of the six research Institutions (Institute of Emerging Technologies, Institute of Plasma Physics & Lasers, Institute of Energy, Environment and Climate Change, Institute of Physics of the Earth's Interior and Geohazards, Institute of Economic Analysis, Entrepreneurship and Tourism, Institute of Agrifood and Life Sciences. HMU offers also lifelong learning services to graduate students and professionals that want to enhance their skills in one of the programs HMU life long center offers The HMU supports the EU Modernisation and Internationalization Agenda for Higher Education.
HMU is part of the European University ATHENA (Advanced Technology Higher Education Network Alliance). ATHENA is a worldwide renowned federation of higher education institutions that deliver highly qualified professionals for the labor market assuring a swift and effective transition from Education to Work reaching out to regional communities and advancing the transfer of knowledge and research results to the European society
For more information about HMU, please check our factsheet here or visit our website: https://hmu.gr/
Hellenic Mediterranean University Erasmus Policy Statement (EPS)
The Hellenic Mediterranean University (HMU) supports the EU Modernisation and Internationalisation Agenda for Higher Education, and the Erasmus Charter for Higher Education is integral to the realization of our institutional plans, strategies, and aspirations.
The Erasmus Program is one of the flagships of HMU, mainly due to the distinctions we have received for our Erasmus actions in the past. We encourage our students and staff to participate and to represent us abroad through the mobility schemes offered by the Erasmus Programme. We will actively promote international mobility when recruiting new students (for example at University Open Days) and to current students through our network of departmental coordinators, a program of departmental presentations, and our newly established program called Study Abroad Fair. At the same time, we will demonstrate our strong institutional commitment to equality of opportunity, offering additional financial assistance to those from disadvantaged backgrounds. We have successfully planned with partner institutions to enable students with disabilities to participate in the Erasmus exchange. We will build on our experience to enhance and develop inclusive policies and practices regarding all aspects of mobility. Additionally, we will aim to promote and disseminate our Institution and the opportunities we offer to potential incoming students, through our International network. The main tools we use to keep our communication alive with our partners include emails, revised website, participation & organization of Erasmus Weeks, participation in conferences (with an educational orientation), frequent communication with the National Agencies of the geographical priorities we have set. Moreover, we take all the actions for our incoming students to have the same opportunities (and obligations) as our local students and we try through social character actions to integrate them within the local HMU academic ecosystem.
Recently, our University was upgraded from Applied Science to a Research University, and the Erasmus Programme will help us to link our newly launched Ph.D. programs with similar & complementary ones of our International collaborators. Additionally, all the bilateral agreements that we establish target more than just contributing to the student & staff mobility: we envision the establishment of joint online & blended mobility courses and degrees, in collaboration with our Erasmus network. Our priorities along the implementation of the Erasmus program include the following:
….to read the whole of our EPS policy please refer to the online document store tab
Sign up to our newsletter